Carl & Doris Lane Youth Department
Camp Ramah in New England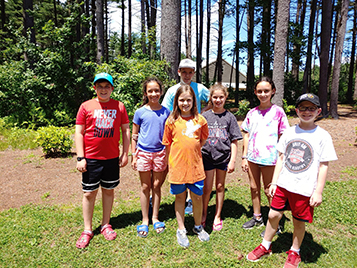 There are many wonderful Jewish summer opportunities, but we are particularly proud of Camp Ramah, the camp of our Conservative Movement. The Camp Ramah in New England experience combines swimming, boating, ropes, sports, arts and crafts, drama, and all the traditional camping with an innovative approach to Jewish education and Hebrew language. At Camp Ramah, young people have a great time while developing skills, friendships, and a Jewish consciousness that lasts a lifetime.
Summer Programs at Camp Ramah include a 2-week session for children entering grades 3-4 and four-or-eight week sessions for children entering grades 4-10. National Camp Ramah also provides a number of Israel programs. We welcome the opportunity to discuss this exciting and worthwhile option for your child. Scholarships are available for B'nai Israel campers attending Camp Ramah, please contact Moshe Ben Lev, Education Director for an application.
Visit www.campramahne.org for more information.
Thu, December 2 2021
28 Kislev 5782
Shabbat LIvestream
Fridays at 6:15 PM
Saturdays at 9:00 AM
announcements
Hineini Giving Week is Here!
Join us as we celebrate all of the way B'nai Israel GIVES LIGHT to our lives and our community. Be counted this week! Learn more.
B'nai Israel Wins 2021 Best of Jewish Washington Awards! Thank you for voting us Best Preschool, Best Hebrew School, Best Senior Programming..and more! Learn More.
Shabbat Kiddush Offered Indoors and Outdoors
With the colder weather, we will be offering kiddush after Shabbat morning services indoors, with outdoor seating options always available. Learn more.
The Dr. Stuart Lessans Talmud Torah
B'nai Israel is pleased to announce the establishment of the Dr. Stuart Lessans Talmud Torah in honor of Dr. Lessans' recent endowment commitment to the future of Jewish education at B'nai Israel. Learn more.
Welcome Home
Our building has reopened as of July 1 and we have returned to in-person worship without reservation. We can't wait to see you. Learn more.
Daily and Holiday Minyanim Taking Place in Person
As we restore this important part of synagogue life, please sign-up in advance. Learn more.
Racial Justice
Check out all of the resources on our newly updated Racial Justice page. Click here for information.
New Resource Available
Our Bereavement committee recently completed a helpful and practical guide for individuals dealing with the challenges of death, dying, and bereavement. Click here to download a copy.
Join Our Shabbat Morning Livestream
Click here to access.
Explore Our Exciting Adult Education Offerings
Learn more here.
weekday services
Sunday | 9:00 AM & 8:00 PM
Monday–Thursday | 7:15 AM & 8:00 PM
Friday | 7:15 AM
*Service times vary on holidays.
Click here for access information.
shabbat services
Friday | 6:15 PM
Saturday | 9:00 AM & 12:30 PM (Minha)
Click here for access information.
We are accessible
B'nai Israel is proud to be accessible to all.
Large print siddurim, assistive listening devices and page magnifiers are readily available. Our entire building and grounds are wheelchair accessible. We can provide sign language interpreters upon request and subject to availability.
B'nai Israel Congregation
6301 Montrose Road, Rockville, Maryland 20852
301.881.6550
Thu, December 2 2021 28 Kislev 5782